Beat the summer heat with this delicious, refreshing and fruity Watermelon Berry Smoothie recipe! It's the perfect meal, snack, or dessert to stay hydrated all summer long.
In This Recipe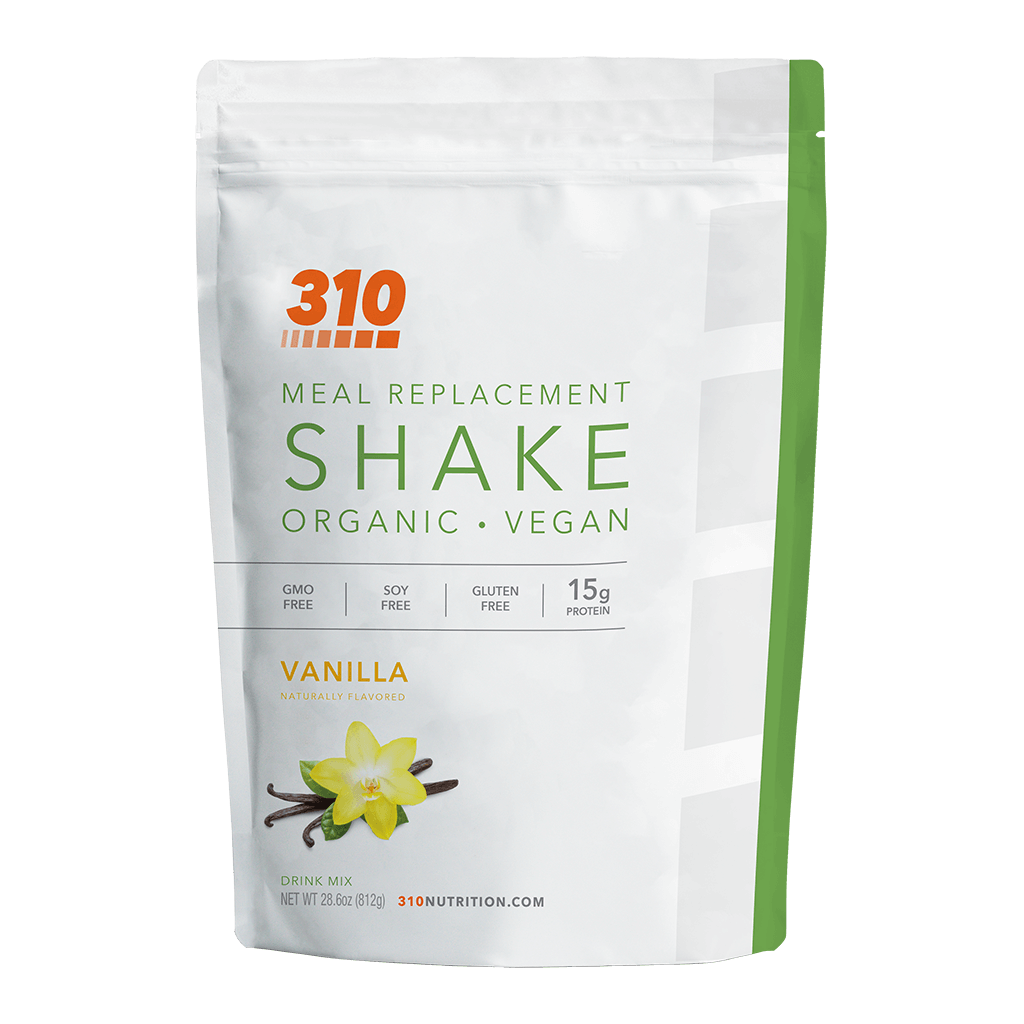 310 Vanilla Shake - Original
100% vegan organic creamy Meal Replacement Shake with 15 grams of plant-based protein along with essential superfoods and nutrients to support your weight-loss goals and journey to a healthy lifestyle. View Shake »
Watermelon Berry Smoothie Recipe
You know you're in the midst of summer when you see carts and carts of watermelon at every grocery store! I wanted to celebrate this juicy, seasonal fruit, so I came up with this refreshing Watermelon Berry Smoothie recipe, which is the perfect drink to enjoy on a sunny day by the pool or in the backyard!
You can also make a larger batch of this smoothie and pour it into popsicle molds, then freeze overnight for a great family-friendly treat to help cool down in the summer heat!
Keep on reading for helpful tips on how you can make this smoothie at home!
How to Pick a Watermelon
While you can always use pre-cut watermelon to make this smoothie, you get more bang for your buck if you buy a whole one and slice it yourself! Plus, that way there will be plenty of watermelon left over for you and your family to snack on! 
There are many ways to pick out watermelon, but here are a few things that I find helpful when looking for the perfect one: uniform shape, weight, and a large yellow spot on the bottom. You want to find a symmetrical watermelon with no dents or cuts that is a bit heavy, which usually means it's full of water and therefore juicier.
A large yellow spot on the bottom, also known as the "field spot", usually indicates the melon was picked at its peak ripeness. Everyone has their method of finding the perfect watermelon and it's always fun to have your kids help out with this process too!
What You'll Need to Make this Smoothie
After picking out the perfect watermelon, you'll need just a few more ingredients to make this smoothie!
All you need to complete the smoothie in addition to watermelon is 310 Vanilla, frozen strawberries, unsweetened almond milk, unsweetened yogurt, vanilla extract (optional), and ice.
310 Vanilla
Adding a scoop of 310 Vanilla is a phenomenal way to make smoothies more filling and even more nutritious! I enjoy using 310 Vanilla because it adds flavor, creaminess, and a boost of health benefits to any smoothie.
Below are just a few reasons why I'm a big fan of this shake...
Free of sugar, soy, gluten, dairy, and nuts
Keto and paleo-friendly
15g of plant-based proteins
5g of dietary fiber
and a blend of superfood greens!
Alternative Ingredients
This Watermelon Berry smoothie is definitely going to be something you'll be making repeatedly throughout the summer, so below are some variations for you to try when you want to switch things ups!
Your choice of berries: Raspberries, blackberries, or a berry blend for a different flavor
Water or coconut water: Allows the tartness of berries to shine through
Chia seeds or flax seeds: Adds more texture and healthy fats
310 Collagen Powder: Adds an additional 11g of protein to the smoothie and supports hair, skin, nails, and joints
How to Make this Fruity Smoothie
The first step to making this smoothie is of course, cutting your watermelon into chunks if you purchased a whole watermelon. Afterwards, simply combine your watermelon chunks, 310 Vanilla, frozen strawberries, unsweetened almond milk, unsweetened yogurt, vanilla extract, and ice into a blender and blend until completely smooth, which takes about a minute. Serve the smoothie in your favorite glass or shaker cup and sip away!
Watermelon Berry Smoothie
Prep time: 3 minutes
Blend time: 1 minute
Total time: 4 minutes
Serves 1
Ingredients:
1 scoop 310 Vanilla
1/2 cup frozen strawberries
1/2 cup watermelon chunks
1 cup unsweetened almond milk
1/2 cup unsweetened yogurt
1 tsp vanilla extract
1/2 cup ice
Directions:
Combine ingredients in a blender and blend until completely smooth.
Serve and enjoy!
Nutrition: 
267 calories
28g carbs
21g net carbs
8g fat
21g protein
What's your favorite shake recipe using 310 Vanilla? Let us know in the comments below for a chance to be featured on our blog! 
Like this recipe? Check out other delicious, nutritionist-approved 310 Nutrition recipes here! 
In This Recipe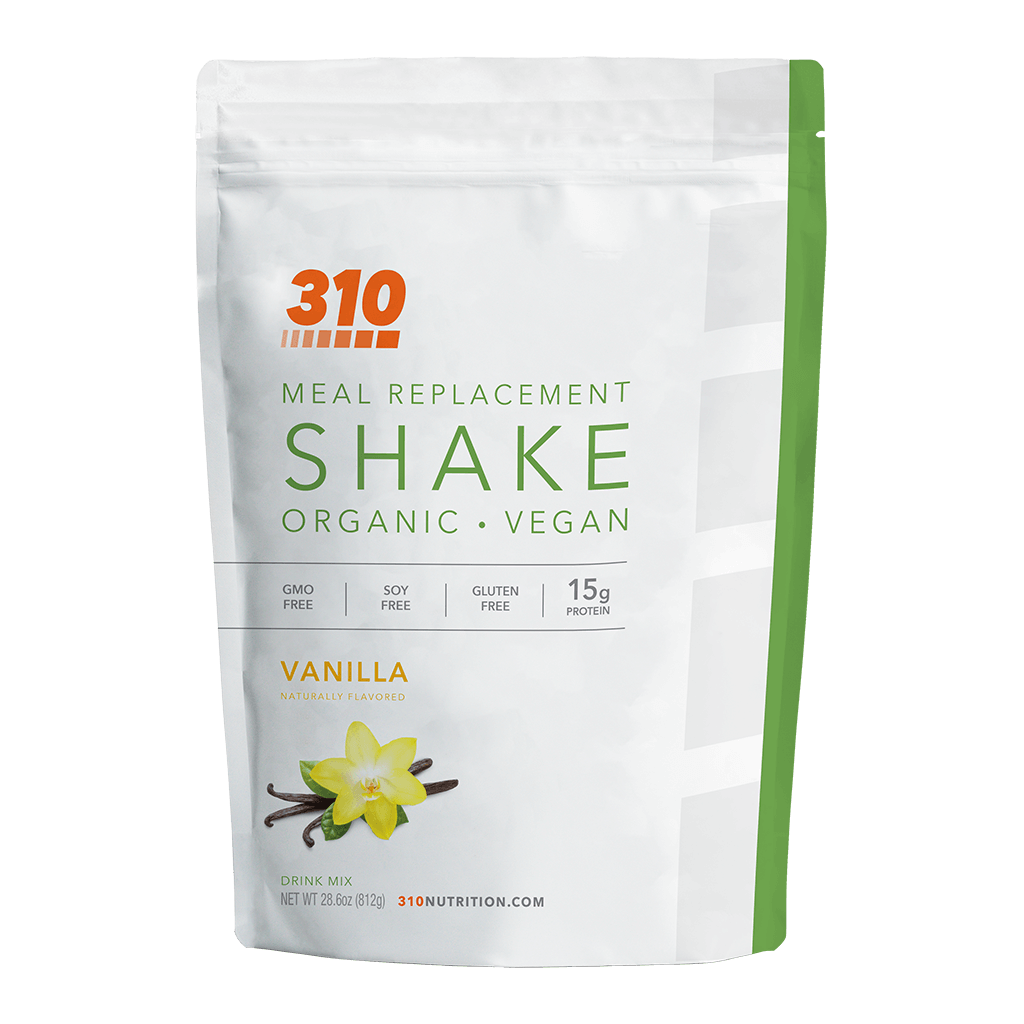 310 Vanilla Shake - Original
100% vegan organic creamy Meal Replacement Shake with 15 grams of plant-based protein along with essential superfoods and nutrients to support your weight-loss goals and journey to a healthy lifestyle. View Shake »