Skip your morning coffee and try this Warm Coconut Matcha Latte instead! Packed with antioxidants to support immunity, it makes a great energizing breakfast, or mid-day pick-me-up!
Hot Shake: Warm Coconut Matcha Latte
Switch up your usual cup of coffee and support great energy levels with this Warm Coconut Matcha Latte Shake instead! Ready in just minutes, you can save time and money by making this recipe at home, for a delicious and healthy shake that is both energizing and soothing.
For those of you who have never tried matcha, this is a great recipe to sample it for the first time. The vanilla and coconut notes help tone down the earthy flavor of matcha, making it a well-balanced drink that anyone and everyone can enjoy. This latte reminds me of green tea ice cream, which is one of my favorite desserts!
In This Recipe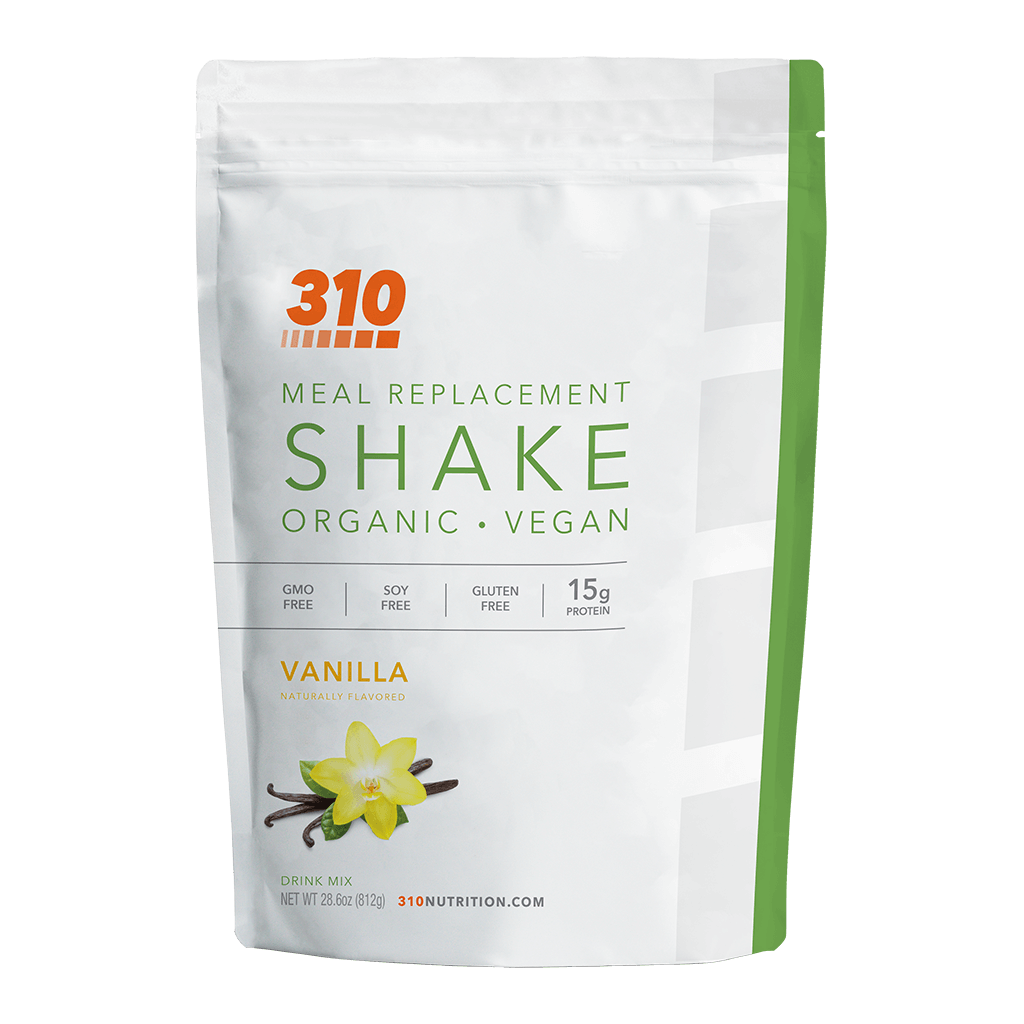 310 Vanilla Shake - Original
100% vegan organic creamy Meal Replacement Shake with 15 grams of plant-based protein along with essential superfoods and nutrients to support your weight-loss goals and journey to a healthy lifestyle. View Shake »
What's the difference between matcha and green tea, you may ask? Matcha is the powder of green tea leaves, which is how it gets its vibrant green color. With regular green tea, you're simply steeping the leaves for flavor rather than consuming the leaves whole. For this reason, matcha has a stronger flavor in addition to higher levels of antioxidants and plant compounds to help fight free radicals. It also has more caffeine than green tea to help improve your energy and focus.
Keep reading to learn how you can recreate this nutrient-packed latte!
What You Need to Make this Hot Shake
You only need five ingredients for this recipe: 310 Organic Vanilla, matcha powder, unsweetened coconut milk, unsweetened coconut flakes, and vanilla extract.
310 Organic Vanilla
As I mentioned, matcha can have a potent and earthy taste, which is why I like pairing it with other ingredients! I use 310 Organic Vanilla to help sweeten and flavor this shake while adding an abundance of essential nutrients, including plant-based proteins and fiber. Just one scoop of this impressive meal replacement shake can turn your drink into a nourishing snack or breakfast to help keep you full and satisfied. With NO added sugars or artificial flavors, 310 Organic Vanilla is my favorite way to add a dessert-like quality to smoothies, coffee, or in this case, matcha!
For more impressive qualities of 310 Organic Vanilla, see below!
Formulated with top-quality vegan and organic ingredients
Keto and paleo-friendly
15g of plant-based proteins from brown rice, pumpkin, and pea
Free from sugar, soy, dairy, gluten, nuts, and GMOs
Ways to "Shake Up" this Recipe
I love this recipe as-is for a basic and simple matcha latte, but there are several ways you can switch it up to build more flavor and nutrition! Check out these alternative ingredients you can incorporate…
Almond or oat milk instead of coconut milk
Add almond or cashew butter
Add banana for more substance and natural sweetness
310 Collagen for extra protein
How to Make this Shake
Finally, let's make this recipe! First, warm the coconut milk on a stovetop or in a microwave. Next, combine all the ingredients into a blender and blend until the powders are completely incorporated. Once everything is smooth, pour your finished drink into a mug or thermos and sip away!
Ingredients:
1 scoop 310 Organic Vanilla
1/2 tbsp matcha powder
1 cup unsweetened coconut milk, warm
1 tbsp dried coconut, unsweetened
1 tsp vanilla extract
Directions:
Warm coconut milk if needed. 
Combine ingredients in a blender and blend until completely smooth.
Serve and enjoy!
Nutrition:
225 calories
13g carbs
7g net carbs
6g fiber
10g fat
18g protein
What's your favorite shake recipe using 310 Organic Vanilla? Let us know in the comments below for a chance to be featured on our blog! 
Like this recipe? Check out other delicious, nutritionist-approved 310 Nutrition recipes here! 
In This Recipe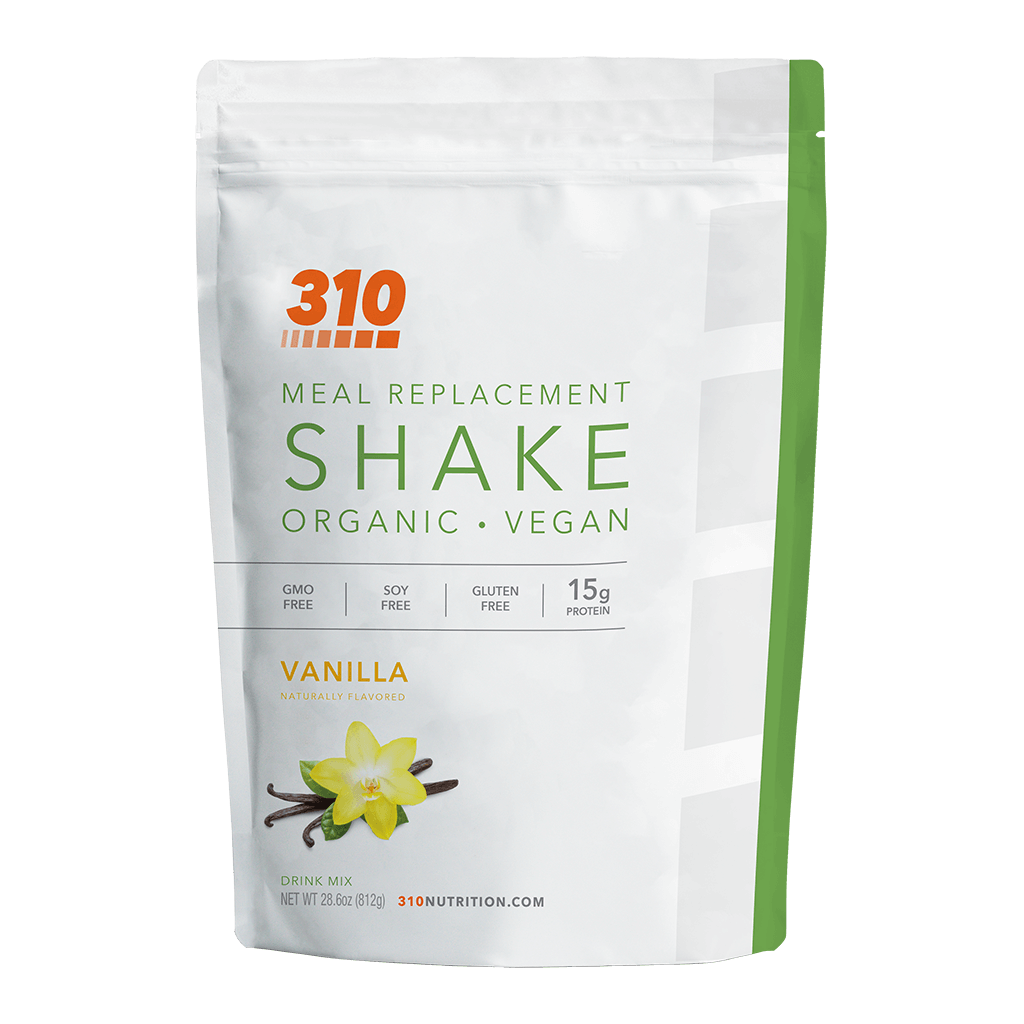 310 Vanilla Shake - Original
100% vegan organic creamy Meal Replacement Shake with 15 grams of plant-based protein along with essential superfoods and nutrients to support your weight-loss goals and journey to a healthy lifestyle. View Shake »