Ingredients:
Serves 1
1 scoop or 1 single serve packet 310 Vanilla Shake
1/4 cup rolled oats
1 cup unsweetened almond milk
1 tsp chia seeds
1 tbsp peanut butter
1 banana 
1 tbsp maple syrup or a few drops liquid stevia 
Optional: cacao nibs 
Directions: 
Place half of the banana in a bowl and mash until smooth.
Add in the 310 Vanilla Shake, oats, almond milk, chia seeds, and maple syrup or stevia. Mix well and transfer to a container. 
Top with peanut butter, sliced banana, and cacao nibs. 
Seal the container and store in the fridge overnight.
Enjoy! 
Like this recipe? Let us know in the comments below! 
Looking for more healthy recipes? Check out other delicious nutritionist-approved 310 Nutrition recipes here! 
In This Recipe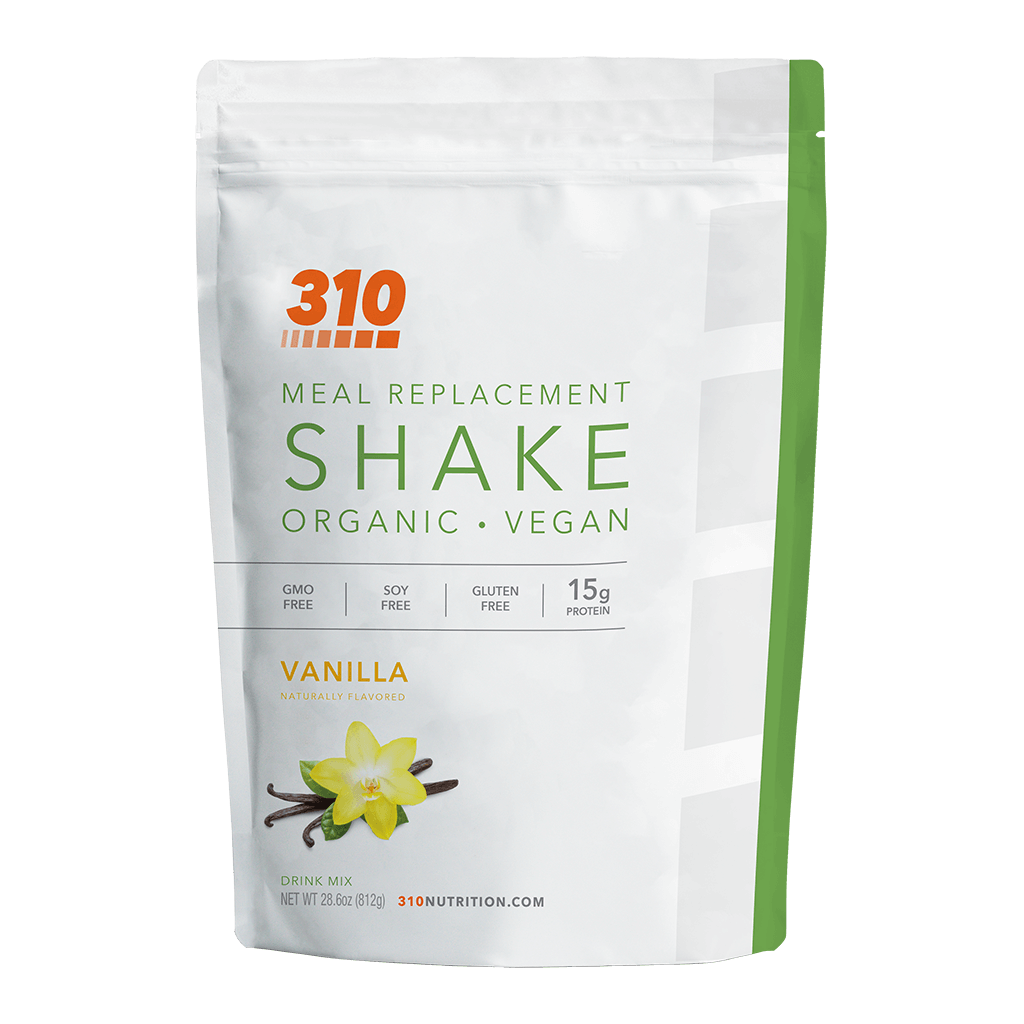 310 Vanilla Shake - Original
100% vegan organic creamy Meal Replacement Shake with 15 grams of plant-based protein along with essential superfoods and nutrients to support your weight-loss goals and journey to a healthy lifestyle. View Shake »