How to Make this Orange Cream Meal Replacement Shake
Take your taste buds on a swirl of an adventure with the classic, unbeatable taste of creamy vanilla mixed with bright, citrusy orange… with this exciting Orange Cream Shake. While this recipe offers a flavor explosion and tastes like an ice cream treat perfect for hot summer days, it will help keep your immunity strong, and satisfy you with extra doses of essential fiber.
Read on to learn how to start making this recipe right now!
Ingredients:
Directions:
Combine ingredients in a blender and blend until completely smooth.
Serve and enjoy!
Nutrition:
Calories: 257
Carbs: 29g
Net Carbs: 15g
Fiber: 14g
Fat: 8g
Protein: 19g
What You Need to Make this Shake
Let's quickly review the ingredients needed for this recipe. I used 310 Organic Vanilla Shake, unsweetened almond milk, fresh orange slices, chia seeds, and ice. Super simple and nutritious, along with delicious!
310 Organic Vanilla Shake
You simply cannot get better than the rich and creamy, indulgent and versatile taste of 310 Organic Vanilla – which is the perfect addition to so many recipes, including smoothies, smoothie bowls, and baked goods. Featuring dessert-like taste, it offers nutritious organic plant proteins and superfoods to fuel your body and mind, help keep you satisfied, and assist with weight loss. These amazing qualities (and many more) make it a star ingredient to keep in your pantry:
15g of premium plant proteins
5g of essential dietary fiber
Free from sugar, soy, dairy and gluten
Sweetened naturally (nothing artificial)
Recipe Variations
Like all of our 310 recipes, feel free to follow ours exactly or alter it slightly to create something uniquely your own! You can also raid your pantry if you're missing an ingredient or to add in some additional nutritious foods to meet your dietary preferences. Here are some suggestions I think would taste just as amazing as the original…
Oat or coconut milk instead of almond
Add in 1 tbsp almond butter for more healthy fats
Try different orange types like tangerine, mandarin, etc.
Add in 1 scoop of 310 Collagen for additional protein
How to Make this Recipe
Learn how to make this recipe with the full recipe card up top!
What's your favorite shake recipe using 310 Organic Vanilla Shake? Let us know in the comments below for a chance to be featured on our blog! 
Like this recipe? Check out other delicious, nutritionist-approved 310 Nutrition recipes here! 
In This Recipe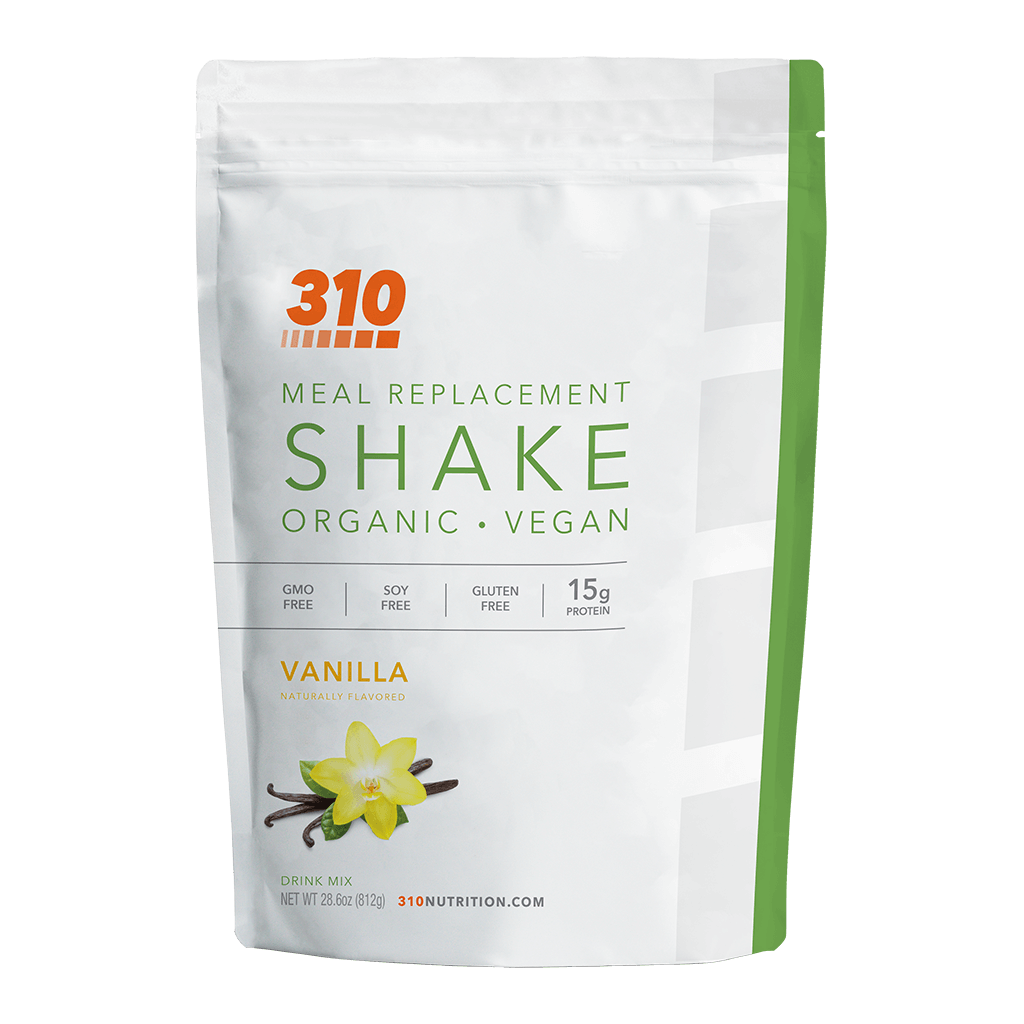 310 Vanilla Shake - Original
100% vegan organic creamy Meal Replacement Shake with 15 grams of plant-based protein along with essential superfoods and nutrients to support your weight-loss goals and journey to a healthy lifestyle. View Shake »