How to Make this Banana Oatmeal Cookie Shake
This Banana Oatmeal Cookie Shake is a nutritious and tasty way to satisfy your sweet tooth using whole food ingredients only! Able to be prepared in just minutes, this impressive shake has 20g of protein and 9g of fiber from 310 Shake and rolled oats - to promote fullness and support digestion. Although it may taste like an indulgent dessert, this recipe is a healthy sweet treat that can be enjoyed by anyone and everyone.
Ingredients:
1 scoop 310 Organic Vanilla
1 cup unsweetened almond milk
2 tbsp rolled oats
1small frozen banana
1/2 tbsp cashew butter
dash of cinnamon
1/2 tsp vanilla extract
1/2 cup ice
Directions:
Combine ingredients in a blender and blend until completely smooth.
Serve and enjoy!
Nutrition:
330 calories
42g carbs
33g net carbs
9g fiber
9g fat
20g protein
What You Need to Make this Shake
Let's first review what you need to blend this shake. I used 310 Organic Vanilla, unsweetened almond milk, rolled oats, frozen banana, cashew butter, cinnamon, vanilla extract, and ice. That's it!
310 Organic Vanilla
For the ultimate smooth, creamy, and irresistible base, I used a scoop of 310 Organic Vanilla! If you're familiar with these recipes, you know 310 Organic Vanilla is the best meal replacement shake to recreate a dessert-like quality. It's completely sugar-free, sweetened with Stevia and monk fruit, and flavored with other plant-based ingredients to support your weight loss goals.
Additionally, it's free from gluten, soy, dairy, and GMOs to suit a variety of lifestyles! I'm a huge advocate for 310 Shakes and here are some additional reasons why…
Made with top-quality vegan and organic ingredients
15g of plant-based proteins
Blend of organic superfoods (kale, turmeric, ginger, beet, and more)
Keto and paleo-friendly
How to Make this Shake
It's time to get blending! Combine all your ingredients into a blender and gradually blend on a medium-to-high setting until completely smooth, which takes approximately 30-45 seconds. After ensuring there are no clumps remaining, pour your finished drink into a glass or shaker cup, garnish with cinnamon, and enjoy!
Recipe Variations
There are endless ways you can make this shake, depending on your mood and what ingredients you have readily available. Below are some variations that are great options to try!
Organic Chocolate instead of Vanilla
Oat milk instead of almond milk
Add cacao nibs for crunch
Add cacao powder
Use ½ banana and ½ frozen cauliflower rice to lower carbs
Looking for More Recipes?
Check out other delicious, nutritionist-approved 310 Nutrition recipes here! 
What are your favorite recipes using 310 Organic Vanilla?! Let us know in the comments below for a chance to be featured on our blog! 
In This Recipe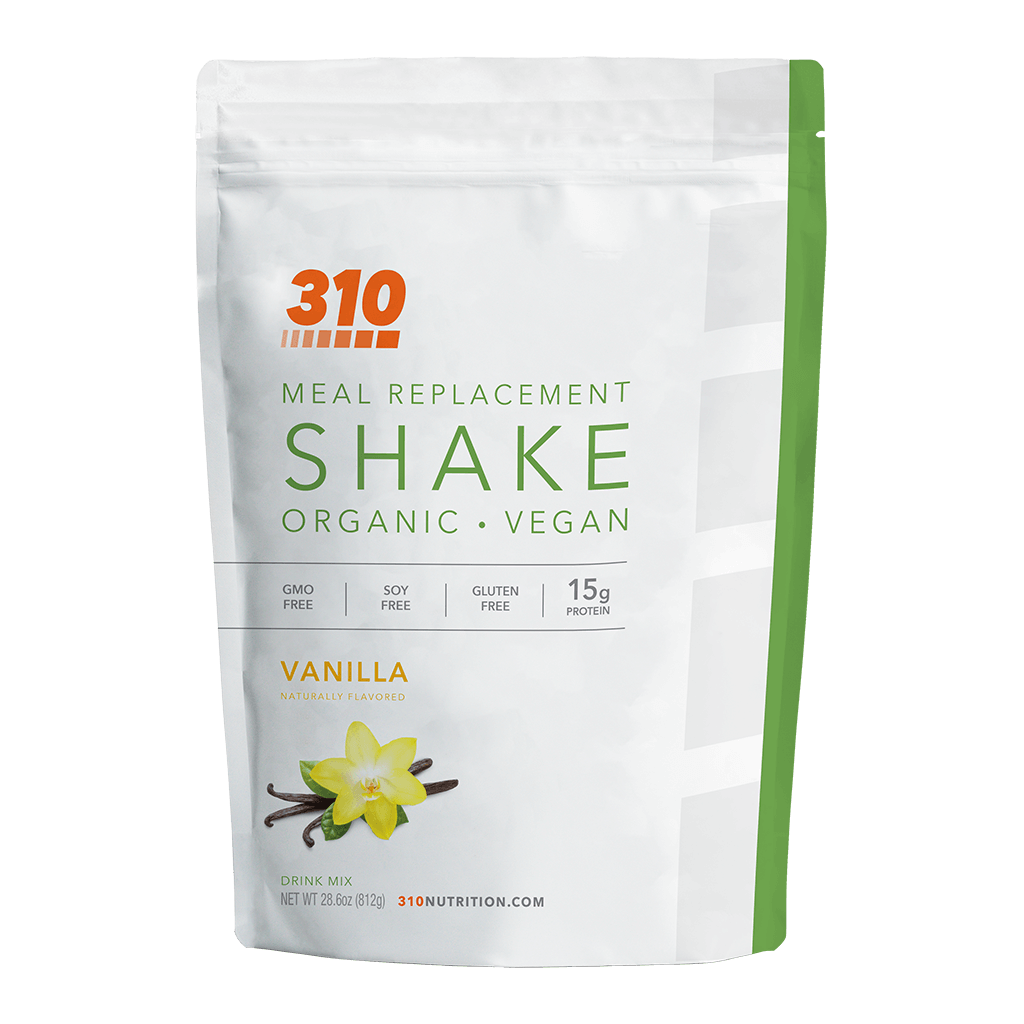 310 Vanilla Shake - Original
100% vegan organic creamy Meal Replacement Shake with 15 grams of plant-based protein along with essential superfoods and nutrients to support your weight-loss goals and journey to a healthy lifestyle. View Shake »