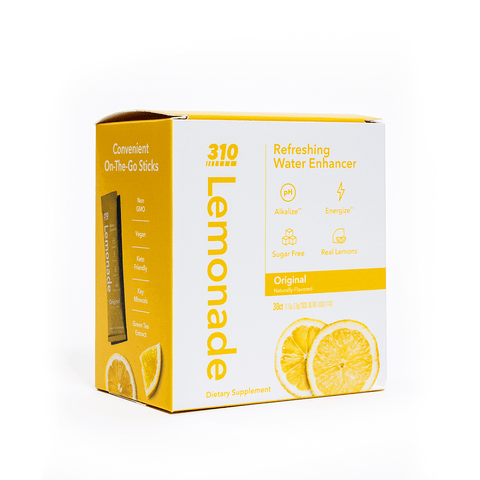 This refreshing, hydrating beverage will satisfy your sweet tooth and fulfill your cravings for sugar in a healthy way.
Goodbye Sugar. Hello Guilt-Free Refreshment!
Just 5 calories per pack
Refreshing & Satisfying
Delicious Taste!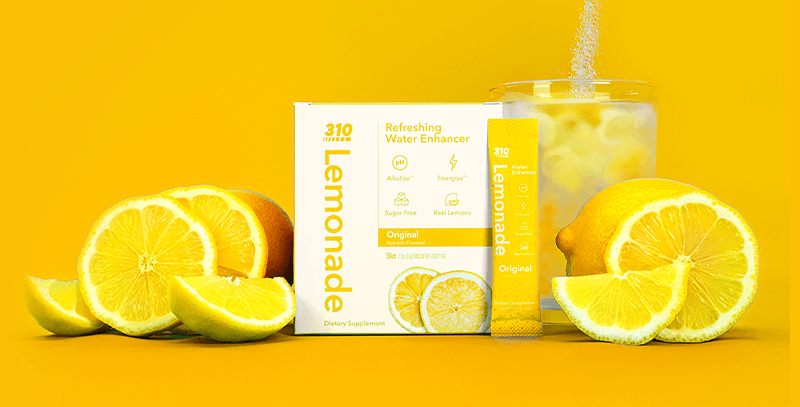 Turn UP The Taste.
Satisfaction in Every Sip!
Kiss your sugary drink addiction goodbye. Say hello to your new super-satisfying, ultra-juicy and fruity, slimming NEW Lemonade. The drink you know and love, with even MORE benefits for you…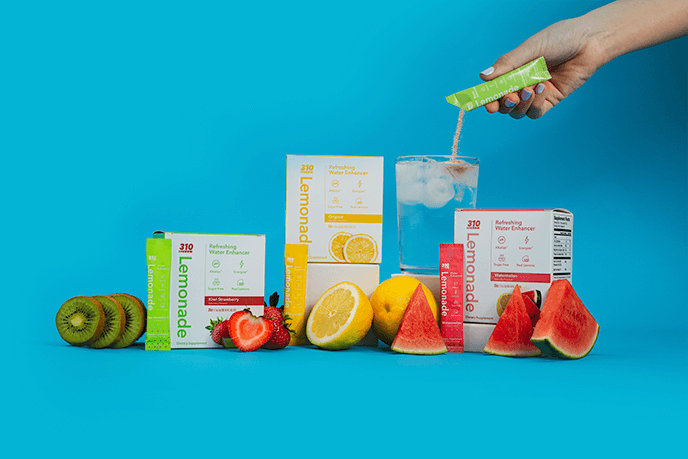 What are the Benefits?
310 Lemonades support total wellness, enhanced vitality, and powering towards your goals by supporting:
Immunity

pH Balance

Cravings Control

Faster Metabolism
Gut Health
When to Use 310 Lemonades
Make Mouthwatering, Guilt-Free Lemonades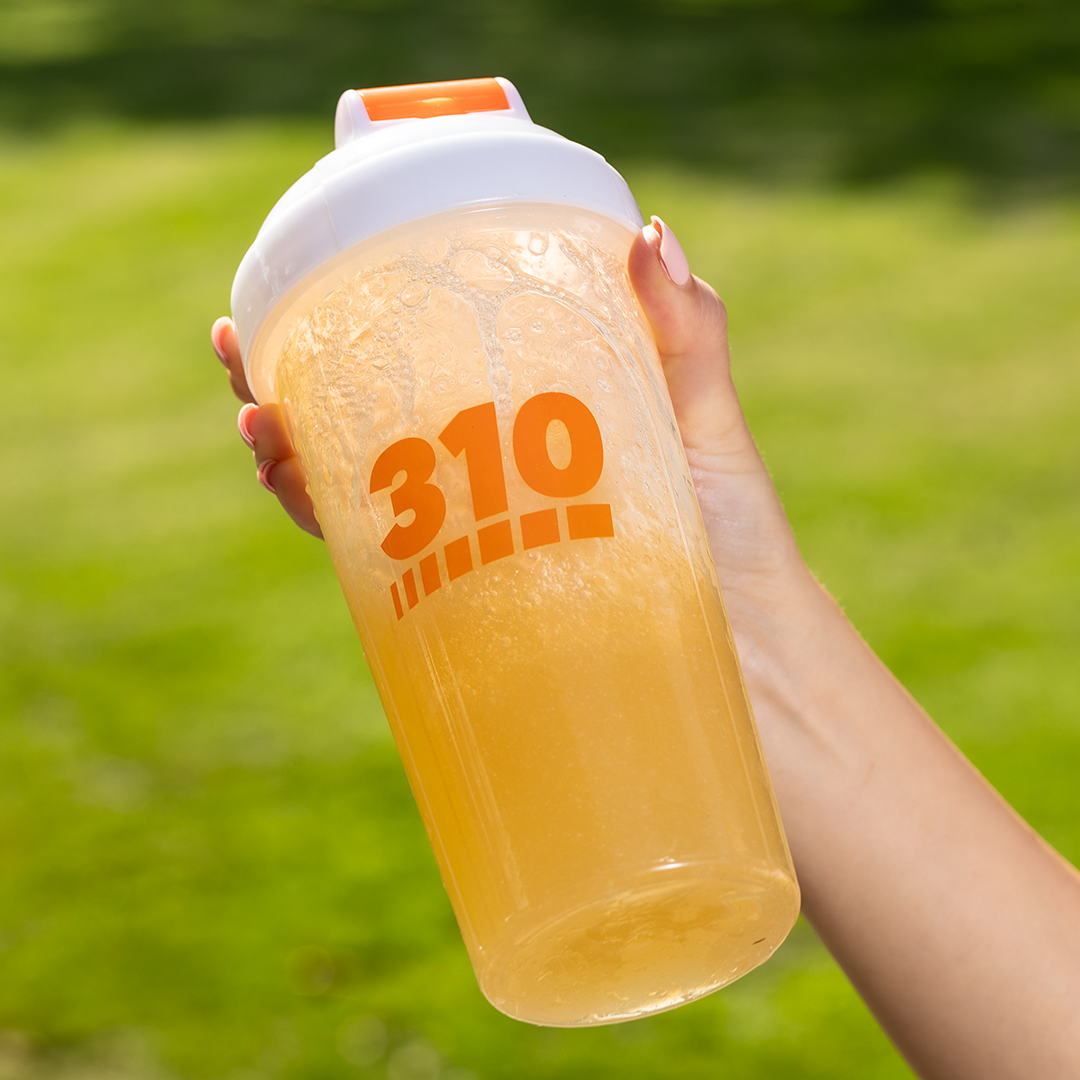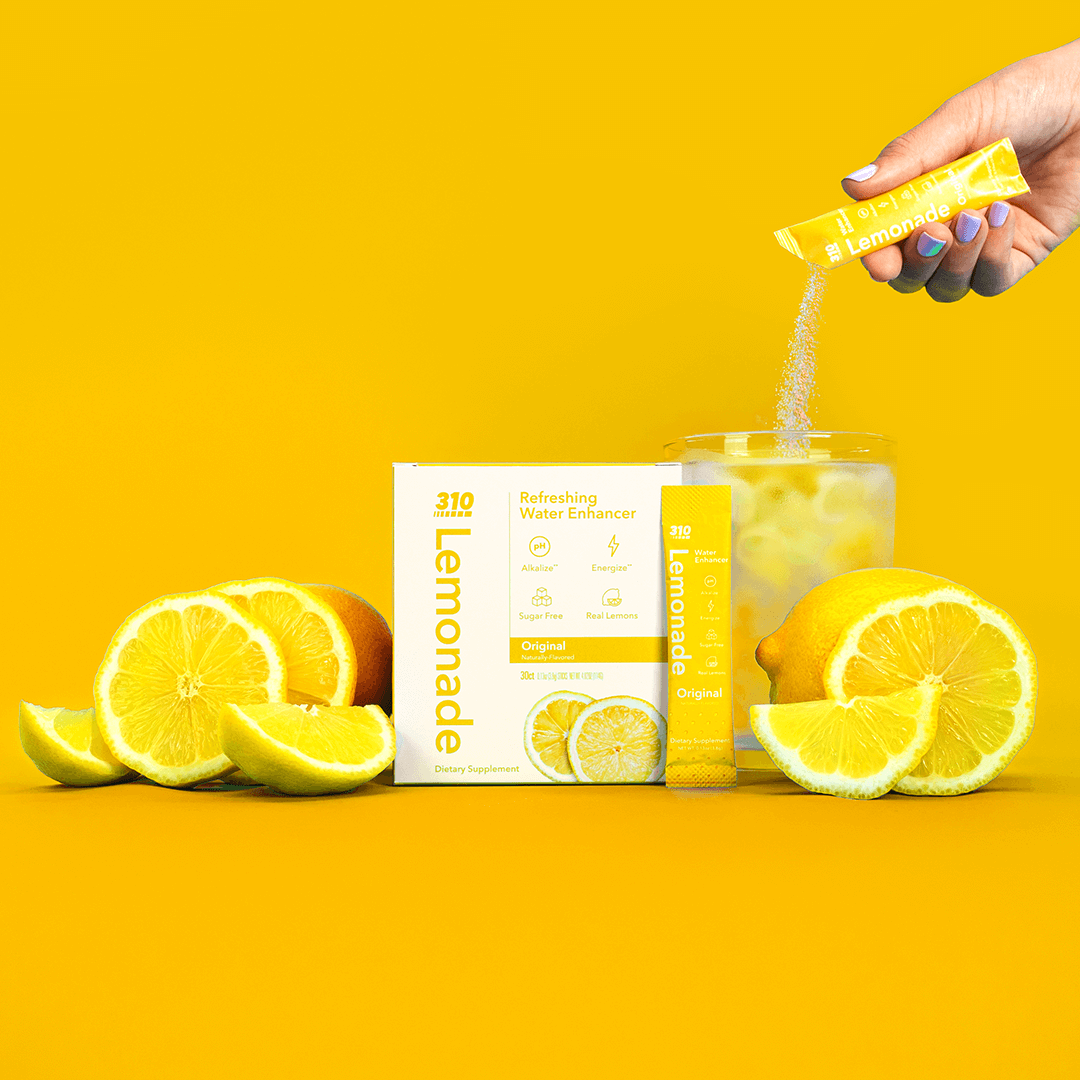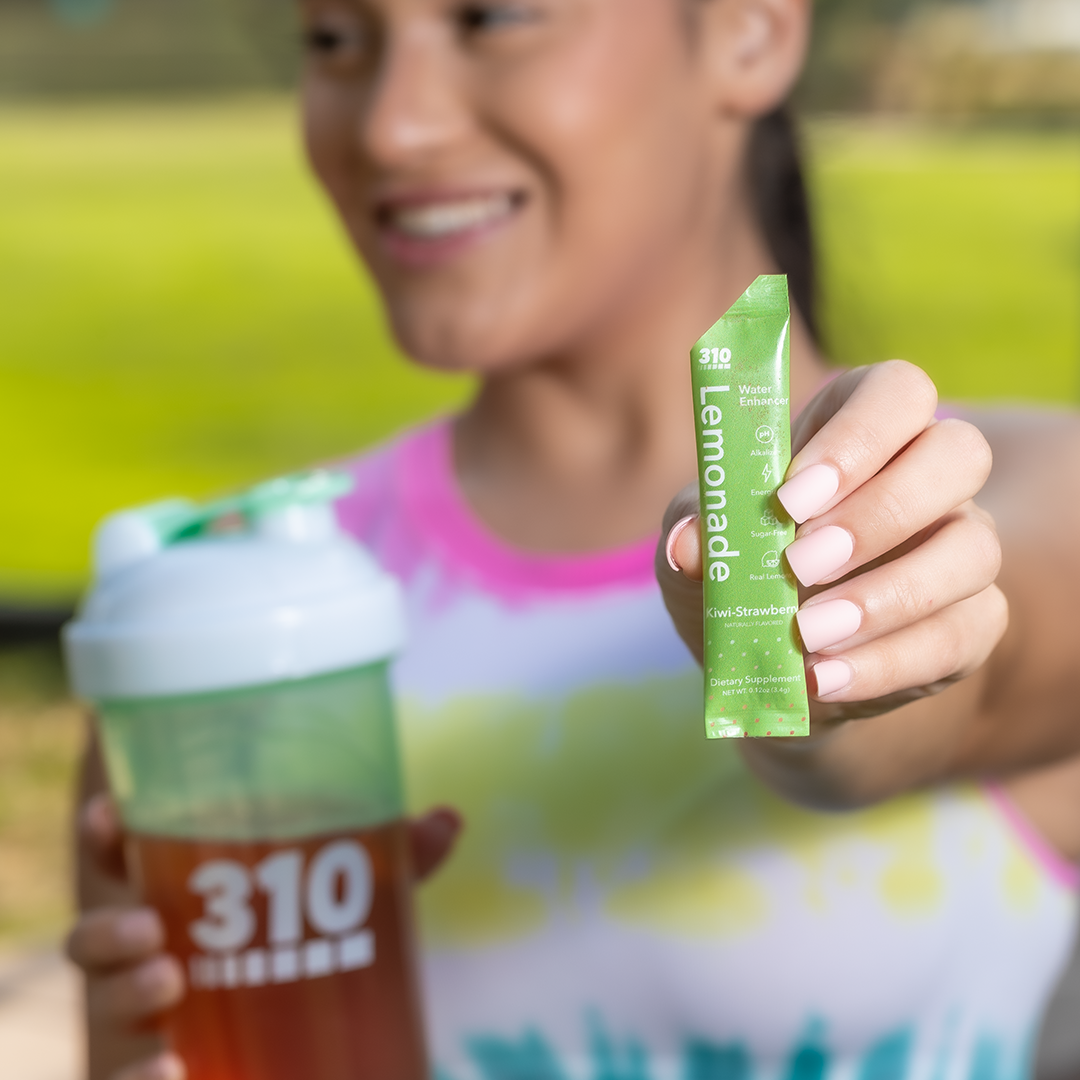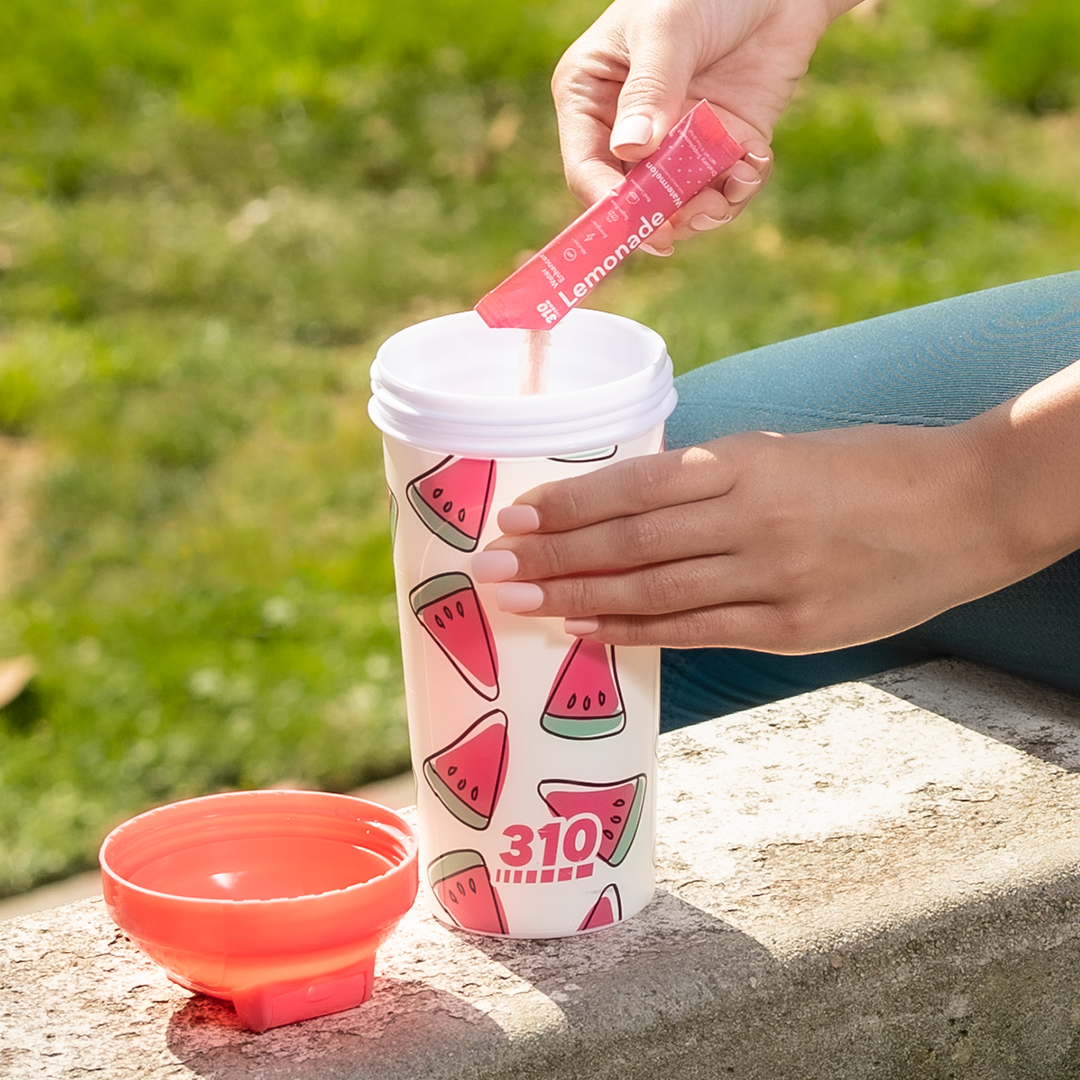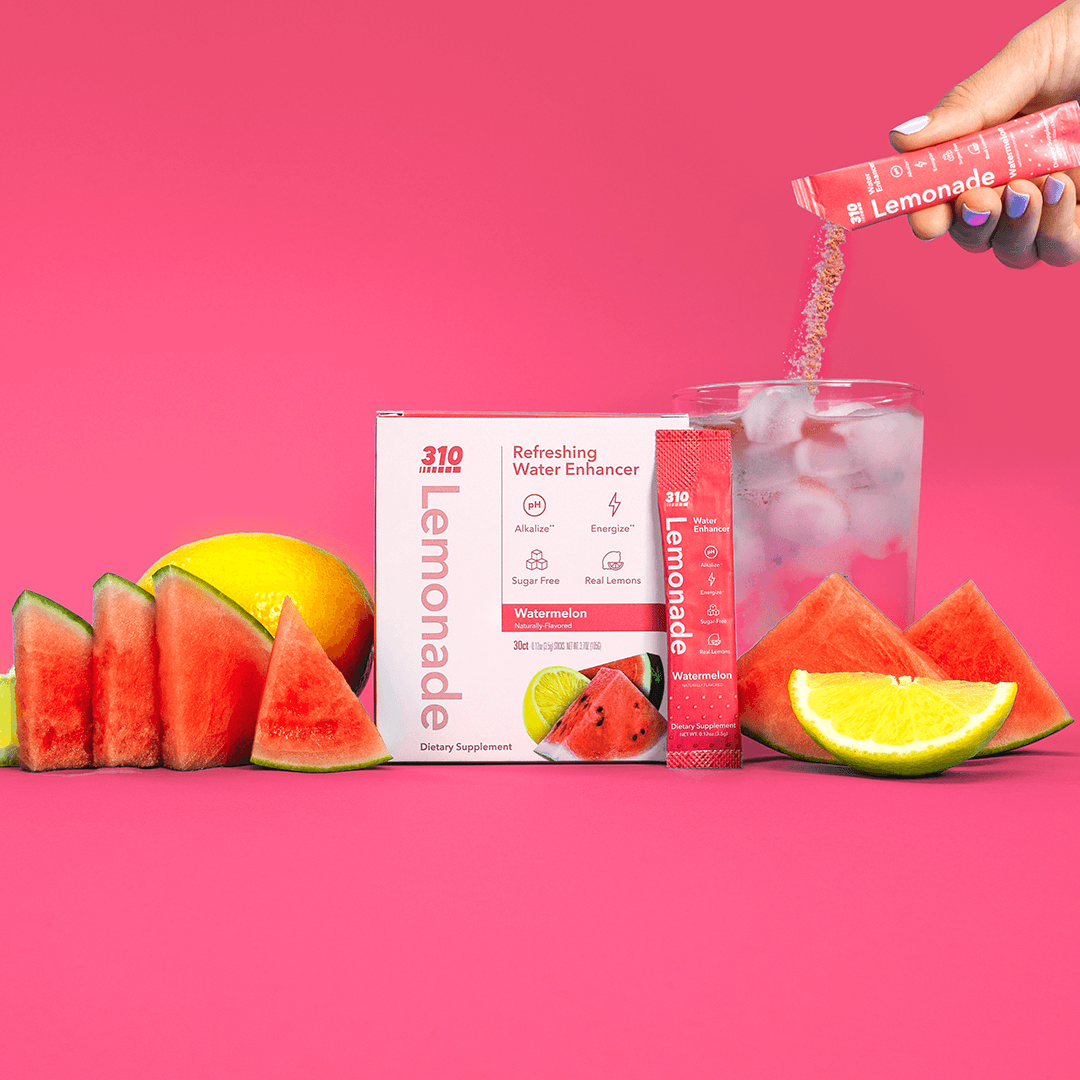 People are Loving 310 Lemonades

Very refreshing
"I love the 310 lemonade drinks. All of the flavors are refreshing and tasty. It really helps with getting your daily water intake, as well as not resorting to drinking other flavored drinks with sugar in them."
Stacey E. - Verified Buyer

Delicious
"Delicious. And this is a great way to try the different lemonade flavors. Individual packets that are easy to mix with water. Love it!"
Naomi K. - Verified Buyer

Tastes great!
"I love and live for this! It was very cheap and tasted DELICIOUS!"
Alicea. - Verified Buyer

Loved the Lemonade!
"I always force myself to order water at a restaurant just because I know I don't drink enough of it. But I literally craved the 310 water and even shared it with my coworkers!"
Dianna L. - Verified Buyer
Available in 10 Juicy Flavors!
What's Inside 310 Lemonade
Frequently Asked Questions
Can water enhancers help me lose weight?
+
Many find that replacing sugary beverages with flavored water helps reduce their caloric intake by keeping them feeling full longer and crushing their cravings, which can lead to weight loss. 310 Lemonade's feature real lemon crystals along with apple cider vinegar to give your water that extra boost to help your metabolism operate optimally.
What do water enhancers do?
+
They're an easy way to add a variety of flavors to your water, making drinking more water enjoyable. 310 Lemonade not only enhances the flavor of your water with thirst-quenching flavors but also offers alkalizing minerals to keep your body operating at peak performance.