If you're a lover of dessert-like foods, (and baked goods in particular), this Snickerdoodle Shake recipe is the perfect choice for you! With 310 Vanilla Shake, unsweetened almond milk, banana, oats, almond butter, vanilla extract, and cinnamon, this tasty treat tastes just like a sweet & spiced snickerdoodle cookie. With 22g of protein, 14g of healthy fats, and 33g of good, complex carbs, you can indulge in this sweet treat while sticking to your health and weight loss goals!
Continue reading to see the benefits of this scrumptious shake…
Protein, Superfoods & More: 310 Vanilla Shake
With three different types of plant-based proteins, an antioxidant-packed greens blend, gut-friendly probiotics, and 20 essential vitamins and minerals, the 310 Vanilla Meal Replacement Shake is nutrient-packed base in this shake recipe. Get a nutrition boost from fruits and veggies, along with protein and fiber with this shake that also satisfies your sweet tooth!
The 310 Vanilla Shake has a subtly sweet vanilla bean flavor that's extremely versatile and pairs well with just about everything, which makes it ideal for this Snickerdoodle Shake! It's also free of common allergens such as soy, gluten, and even dairy, so it can truly be enjoyed by everyone. Plus, there is no sugar or artificial sweeteners – just tasty and nutritious ingredients.
Fiber-Boost & Blood Sugar Control: Oats
To give an extra boost of nutrition to this dessert-like shake, oats are added to provide additional flavor, fiber, and vitamins. Oats are known for being incredibly rich in fiber, increasing satiety and promoting optimal digestion. The particular type of fiber oats contain, beta-glucan, has also been shown to support optimal heart health - assisting with lowering cholesterol levels. 
Brain Health & Glowing Skin: Almond Butter
Another ingredient in this shake is almond butter! This particular nut butter is a phenomenal source of healthy fats that help support optimal heart and brain health. Vitamins E, B6, and an abundance of antioxidants in almond butter can assist in keeping your hair and skin glowing, and your immune system strong. Furthermore, these healthy fats support cell growth and provide your body with energy to keep you going all day long!
Ready to give this amazing, nutrient-dense Snickerdoodle Shake a try? See the full recipe, below...
Snickerdoodle Shake Recipe
Ingredients:
Serves 1
1 scoop 310 Vanilla
1 cup unsweetened almond milk
1/2 frozen banana
2 tbsp rolled oats
1 tbsp almond butter
1 tsp vanilla extract
1/4 tsp cinnamon
1/2 cup ice
Directions:
Combine ingredients in a blender and blend until completely smooth.
Serve and enjoy!
Nutrition: 
327 calories
33 g carbs
23 g net carbs
14 g fat
22 g protein
What's your favorite shake recipe using 310 Vanilla? Let us know in the comments below for a chance to be featured on our blog! 
Like this recipe? Check out other delicious, nutritionist-approved 310 Nutrition recipes here! 
In This Recipe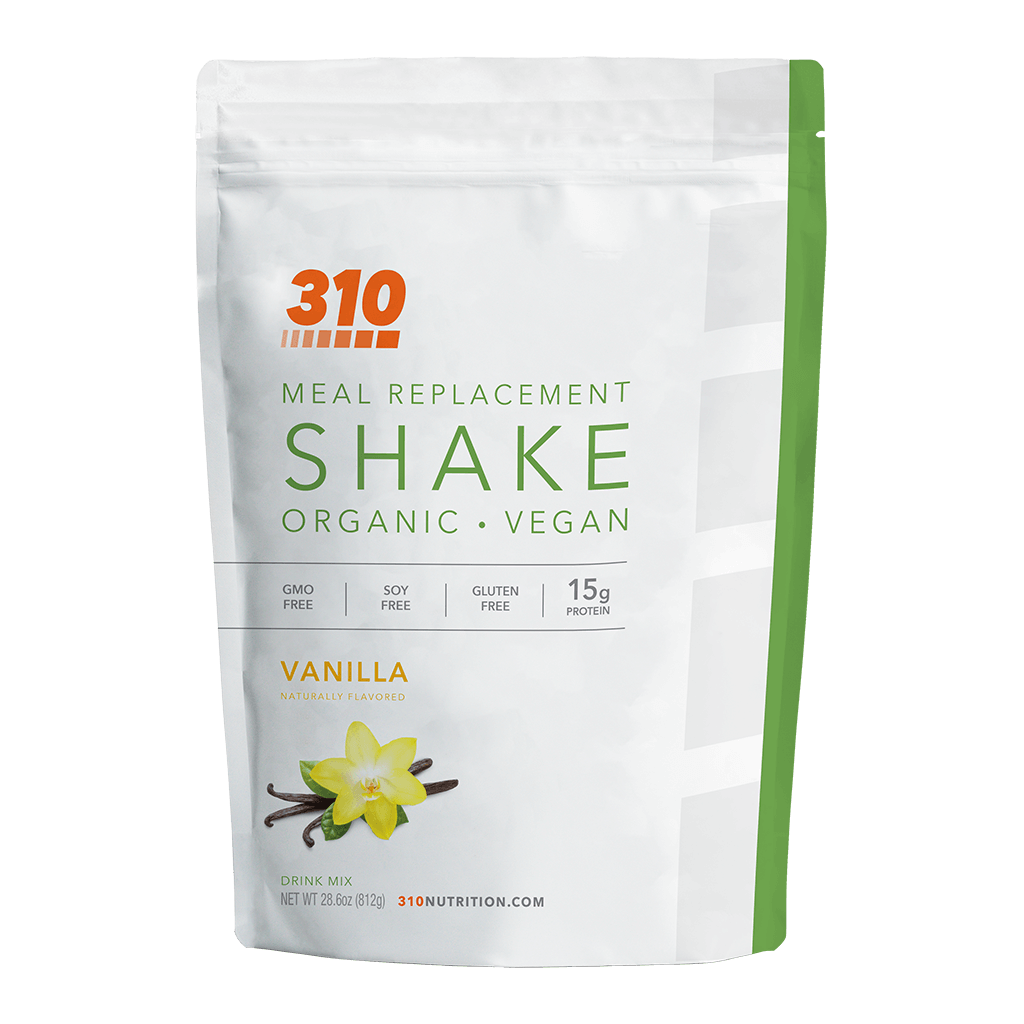 310 Vanilla Shake - Original
100% vegan organic creamy Meal Replacement Shake with 15 grams of plant-based protein along with essential superfoods and nutrients to support your weight-loss goals and journey to a healthy lifestyle. View Shake »