This Keto Green Smoothie is the perfect way to sneak in your daily veggies! With a deliciously-sweet vanilla bean taste, you won't even realize it's actually packed with nutrition for a tasty keto treat!
In This Recipe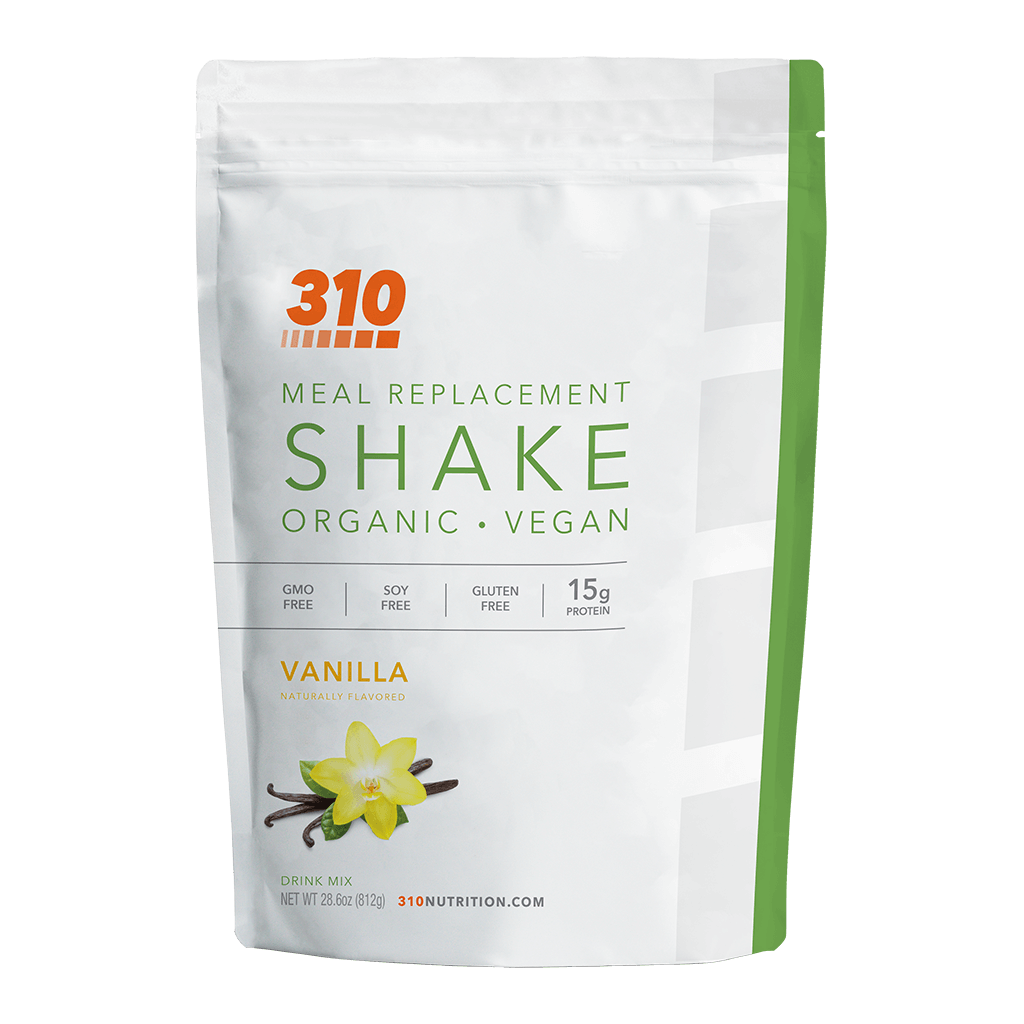 310 Vanilla Shake - Original
100% vegan organic creamy Meal Replacement Shake with 15 grams of plant-based protein along with essential superfoods and nutrients to support your weight-loss goals and journey to a healthy lifestyle. View Shake »
Keto Green Smoothie Recipe
If you're looking for a convenient and delicious way to get your greens in, I've got you covered! As much as I love veggies, it can be hard to get enough servings in throughout a busy day. It's been too hot to turn on the oven to roast my favorite vegetables and I don't always have enough time to sit down and enjoy a salad. That's why this Keto Green Smoothie is the ideal breakfast or lunch for an easy, tasty, and nutritious meal.
To keep this smoothie keto-friendly, I use spinach and riced cauliflower to incorporate low-carb veggies and fiber into my daily diet. There's also avocado and MCT oil for a boost of healthy fats! This green smoothie is full of whole, nutritious foods to fuel your body, but also has a sweet vanilla bean flavor to satisfy your taste buds while staying in line with keto guidelines. 
What You Need to Make this Smoothie
To make this yummy smoothie, you just need 310 Organic Vanilla, frozen avocado, spinach, frozen cauliflower rice, unsweetened almond milk, 310 MCT Oil, vanilla extract, and ice (optional). If you have trouble finding the perfect ripe avocado to dice and freeze, try checking out the frozen fruit section for pre-cut frozen avocado! It's a great alternative if you don't have ripe avocados readily available.
310 Organic Vanilla
Wondering how this green smoothie gets its vanilla bean taste? I just simply add a scoop of 310 Organic Vanilla and a splash of vanilla extract for even more flavor. 310 Organic Vanilla is sweetened with plant-based Stevia and monk fruit, so you can satisfy your sweet tooth while staying aligned with low-carb or keto guidelines. This perfectly-balanced meal replacement shake is ideal for green smoothies because it provides your body with a boost of protein while transforming your drink into an indulgent vanilla milkshake!
I can go on and on about why 310 Organic Vanilla is such a staple in my household, but below are a few reasons why I always have this shake on hand.
Free from sugar, soy, gluten, dairy, and GMOs
Vegan, keto, and paleo-friendly
Unique blend of plant-based proteins including pumpkin, brown rice, and pea
Contains 5g of dietary fiber
Can be used in oatmeal, healthier baked goods, or even homemade protein bars!
Ways to "Shake Up" this Smoothie
If you follow these recipes, you know I'm a firm believer in personalizing smoothies and shakes. After all, you know your taste buds and preferences the best! There are days where I like keeping things on the simpler side and there's some days where I let my creativity run wild. I want to give you the option for both, so check out some ways you can change up this recipe!
Shop some of our recommended 310 favorites, below, to personalize this recipe so that it best fits your needs!
How to Prepare Your Smoothie
If you're using fresh avocado for this recipe, the first step is to dice and freeze it. Once you have your frozen avocado, add it along with the rest of your ingredients into a blender and blend on a high setting until smooth. If you want an icy, slushee-like consistency, I recommend adding the half cup of ice, but you can always assess the texture after all the ingredients are combined and decide for yourself! Once you reach the desired consistency, pour your creation into a glass or shaker cup and enjoy your healthy and keto-friendly green smoothie!
Ingredients:
1 scoop 310 Organic Vanilla
1/4 cup frozen avocado
1 cup spinach
1 cup frozen cauliflower rice
1 cup unsweetened almond milk
1/2 tbsp 310 MCT Oil
1 tsp vanilla extract
Optional: 1/2 cup ice
Directions:
Combine ingredients in a blender and blend until completely smooth.
Serve and enjoy!
Nutrition:
360 calories
17g carbs
7g net carbs
23g fat
20g protein
What's your favorite shake recipe using 310 Organic Vanilla? Let us know in the comments below for a chance to be featured on our blog! 
Like this recipe? Check out other delicious, nutritionist-approved 310 Nutrition recipes here! 
In This Recipe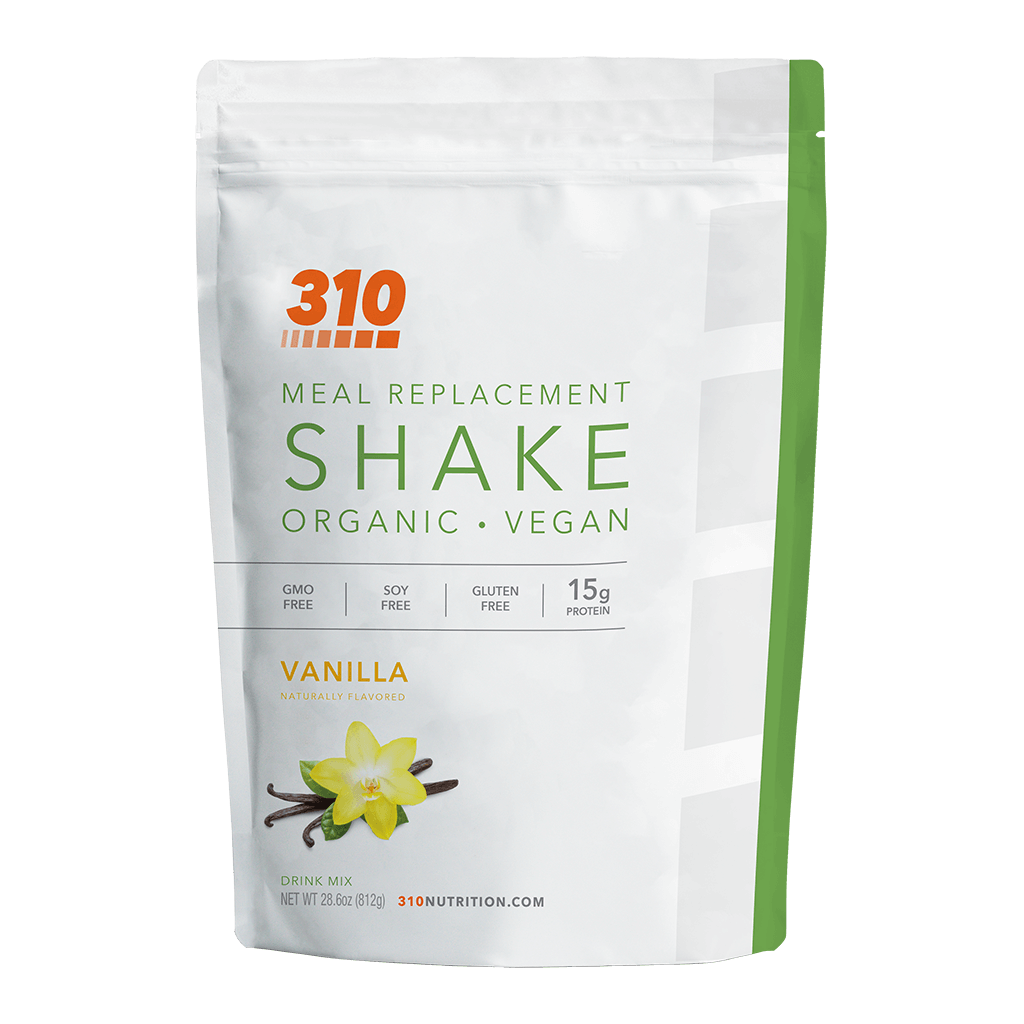 310 Vanilla Shake - Original
100% vegan organic creamy Meal Replacement Shake with 15 grams of plant-based protein along with essential superfoods and nutrients to support your weight-loss goals and journey to a healthy lifestyle. View Shake »