If you're following a low-carb dietary plan, and you're also a big fan of anything and everything chocolate, we've whipped up a recipe that will surely satisfy your chocolate cravings – and also aligns with a nutritious, keto lifestyle! This Keto-Friendly Chocolate Avocado Mousse Smoothie has a thick and creamy texture and tastes just like a decadent, whipped, chocolate mousse dessert. Whether you're living a keto lifestyle or not, this protein smoothie is suitable for all chocolate lovers who're seeking a healthier "sweet treat" alternative.
Made with 310 Chocolate Shake, avocado, cacao powder, unsweetened almond milk ice cubes, and a dash of sea salt, this keto-friendly protein shake can be enjoyed as a healthy indulgence by the whole family – or anytime you need an energizing, satisfying meal or snack to power through your day or at-home workout! This Chocolate Avocado Mousse Smoothie is loaded with 21g of plant-based proteins, and 25g of nutritious fats to fuel your body and mind with high-quality, nourishing ingredients to help you feel your best!
Decadent, Rich Taste: 310 Chocolate Shake
To give this smoothie its rich cocoa flavor, we added a scoop of 310 Chocolate Shake! This meal replacement shake powder not only resembles the taste of a decadent chocolate milkshake, but it may also provide immense benefits for your health that may surprise you.
310 Chocolate Meal Replacement Shake is a sugar-free protein powder that allows you to indulge in a "sweet" beverage, without the widely published adverse effects of a sugar packed dessert. Sweetened solely with plant-based, Stevia, you can enjoy this creamy shake powder with confidence. Not to mention, 310 Chocolate Shake is free from GMOs, soy, dairy, and gluten, to suit a wide range of dietary needs.
Furthermore, every serving of 310 Chocolate Shake contains 20 essential vitamins and minerals, organic superfood greens (broccoli, spinach, kale, spirulina, cracked cell chlorella), and even probiotics for gut health! With 15g of plant-based proteins and 5g of dietary fiber, 310 Chocolate Shake is an amazing option whenever you find yourself craving rich cocoa, while desiring to keep your body and health in balance, and your goals on track.
Healthy Fats & Fiber: Avocado
Next, if you've never added avocado to your healthy protein smoothies, this recipe is the perfect opportunity for you to try it out! While it may seem like an odd ingredient to include in a dessert-like shake, avocados add an irresistible, creamy consistency to smoothie. Plus, they give this keto shake a thick, whipped, mousse-like texture!
Furthermore, avocados are full of healthy fats, (monounsaturated and polyunsaturated), and fiber, which both help to keep you satiated and may promote optimal cholesterol levels. This nutrient-dense fruit is also a source of folate, magnesium, and potassium to support shining health.
Guilt-Free Indulgence: Cacao Powder
Finally, the last ingredient that we're going to highlight in this recipe is cacao powder! In this recipe, the cacao powder, along with 310 Chocolate Shake, gives this Chocolate Avocado Mousse Shake its intense, rich, chocolaty flavor, that will leave you wanting more! With substantially less sugar than regular cocoa powder, cacao powder is a wonderful, healthier alternative to give your shake a major flavor boost, and satisfy your cravings. Furthermore, cacao powder is also an excellent source of powerful antioxidants, which may help fight free radicals in the body and ultimately reduce inflammation.
Check out the full keto-friendly, Chocolate Avocado Mousse Smoothie Recipe, below, and enjoy!
Chocolate Avocado Mousse Smoothie
Ingredients:
1 scoop 310 Chocolate
1 avocado
1 tbsp cacao powder
1 cup unsweetened almond milk (frozen into ice cubes)
1 dash sea salt
Directions:
Combine ingredients in a blender and blend until completely smooth.
Serve and enjoy!
Nutrition: 
383 calories
24g carbs
7g net carbs
25g fat
21g protein
What's your favorite shake recipe using 310 Chocolate? Let us know in the comments below for a chance to be featured on our blog! 
Want more keto recipes? Check out other delicious, nutritionist-approved 310 Nutrition keto shake recipes here! 
Sources
https://310nutrition.com/products/healthy-meal-replacement-shake-chocolate
https://www.cedars-sinai.org/blog/healthy-and-delicious-avocado.html
https://health.clevelandclinic.org/why-chocolate-lovers-should-meet-cacao-infographic/
In This Recipe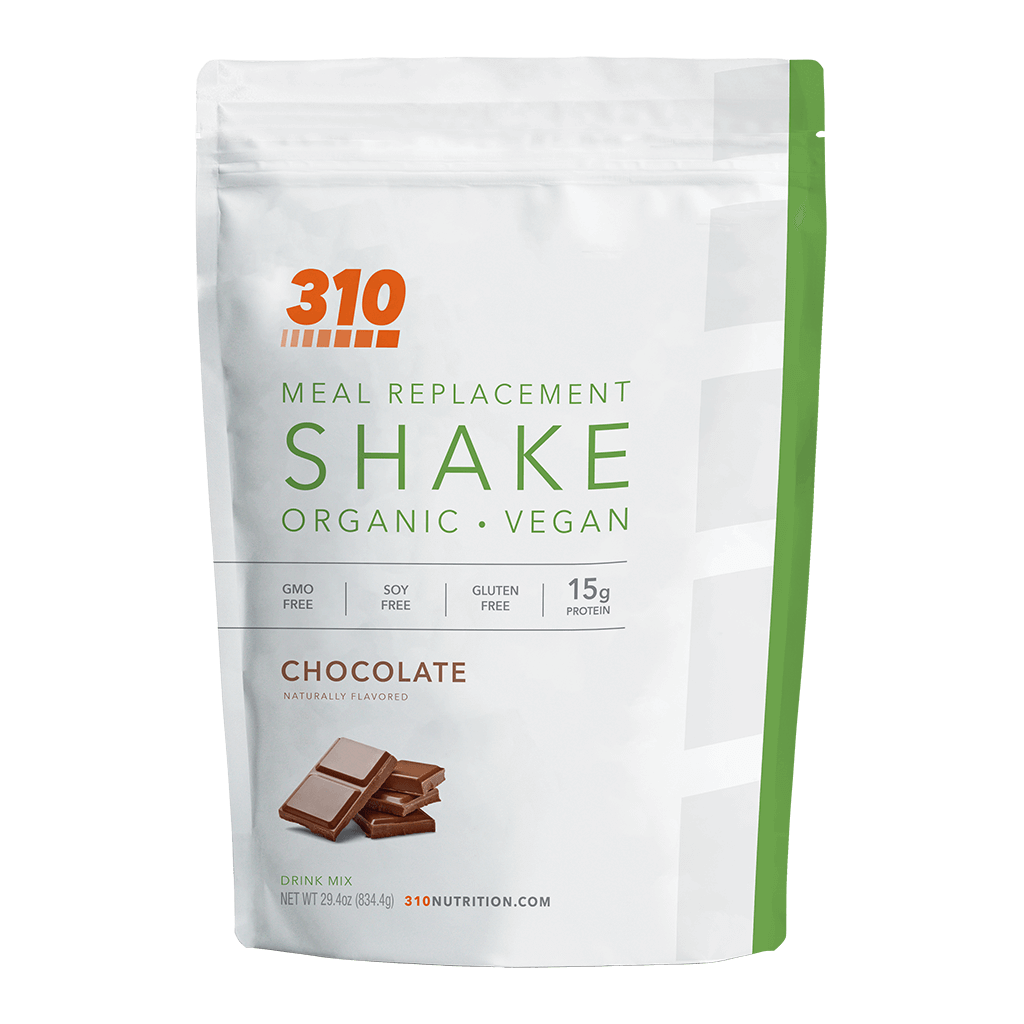 310 Chocolate Shake - Original
100% vegan organic creamy Meal Replacement Shake with 15 grams of plant-based protein along with essential superfoods and nutrients to support your weight-loss goals and journey to a healthy lifestyle. View Shake »